Register Now for Glee! Call Us Today.
813-991-1177
---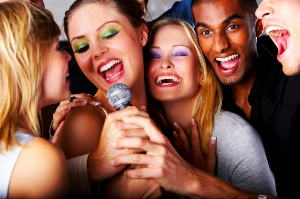 Our Glee Group started out as a Tampa area summer camp. Students from Tampa, New Tampa and Wesley Chapel came for a week-long class to sing together. Everybody had so much fun that we decided to add a glee group as a regular music class.
Students learn the fundamentals of music and singing by performing classic and contemporary songs together with other singers of all ages and skill levels, so the group learns from the teacher - and each other, challenging and inspiring all.
If you're interested in joining one of our glee groups, call the school office at 813-991-1177 to add your name to the waiting list. When we get all the members we need, we start another group!
Students will need to audition just to determine that they are ready for the group (though young students are welcome, a certain level of maturity is required to participate). Each group consists of at least six singers, and a maximum of twelve in any one group.
Classes are starting year-round - CALL NOW! 813-991-1177
---